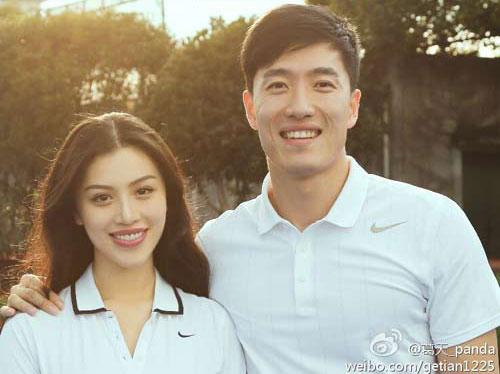 Divorce rate in China increased by 3.9 percent in 2014 over the previous year, with 3.63 million couples going their separate ways, according to the latest data released by the Ministry of Civil Affairs. The rate has been rising for 12 consecutive years since 2003.
Among the couples filing for divorce, 40 percent of them took the step after married for just three years.
Statistics when broken down also reveal that the couples born in the 1980s constitute the main part of the divorced. The retired star hurdler Liu Xiang's divorce sparkled a heated debate among the Internet users just days ago. Liu was born in 1983.
Most couples born in the 1980s were pampered when they were young as they were their only child, so they have problems in tolerating and adjusting with their other half said Fang Xiaoyi, head of the Institute of Developmental Psychology in Beijing Normal University.
Some also claimed that they are not surprised by the high divorce rate among couples born in the 1980s.
Most couples born in the 1960s and 1970s are now aged between 45 and 55 and their marriage has tested the ups and downs of life, so most of their attention now is on taking care of parents and children, while couples born in the 1980s are now aged only between 26 and 35 and have just started their marital life, so they face the daunting pressure of getting along with their spouses and also taking care of their families.
As a result, it's natural that many divorcees are couples born after 1980 given that most of those born after 1990s haven't started their marriage yet, according to a comment piece in China Youth Daily.