1.  Algarve, Portugal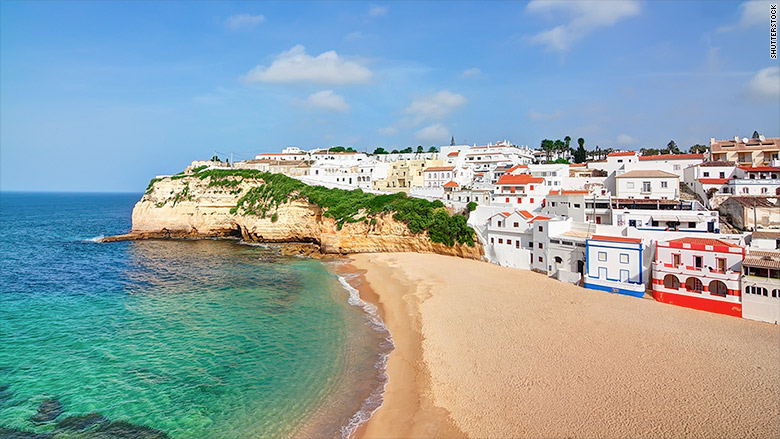 Your monthly budget

: $1,410
Retiring to an exotic place isn't a fantasy if you choose the right location. You can have an oceanfront view and the comforts of home all while spending less money than you would in the States.
A couple can live on less than $2,000 a month in the top seven places ranked by Live and Invest Overseas. The study considered the cost of living and real estate, entertainment options, the strength of local expat communities, healthcare and the logistics of relocating.
The Algarve region of Portugal tops the list for the second year in a row. It's great for beach bums and golfers, with 35 different courses in the area. You can easily get by speaking English. Plus, there's more than 100,000 expats in the area who have fostered a well-stocked book exchange, as well as active tennis and volunteer groups.
2.  Puerto Vallarta, Mexico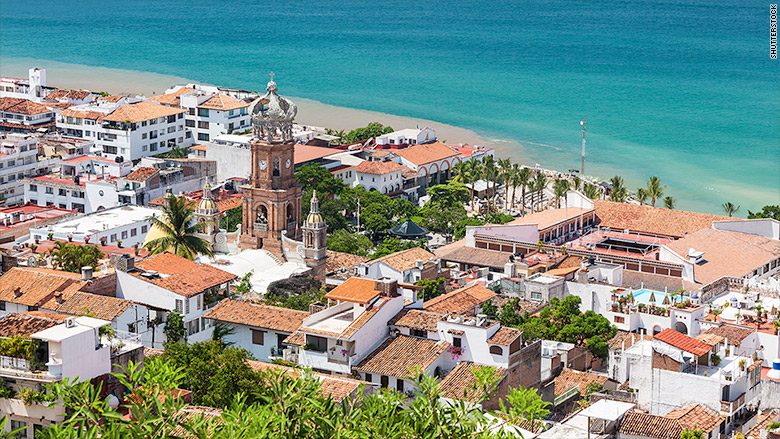 Your monthly budget

: $1,950
Located on the Pacific Ocean, this resort town is known for its beaches and sport fishing. It also has plenty of shops, restaurants and bars, as well as an historic town center full of cobblestone streets. An airport just outside the city offers direct flights back to the U.S., making the trip home easy and quick for those from the West Coast. Its tropical climate is similar to Hawaii's.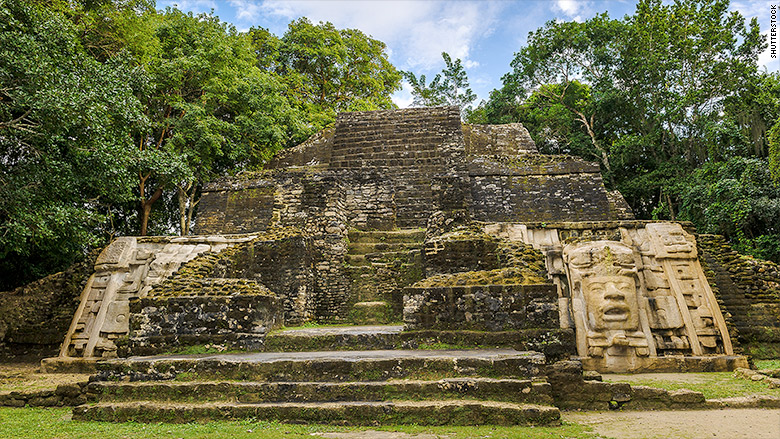 Your monthly budget

: $1,225
Off the beaten path, this is a place for those looking for a little more privacy and solitude. There are just a handful of restaurants, but plenty to explore outdoors including Mayan ruins, rapids and caves.
The Cayo region is an affordable place to settle down. Rent of a mid-range, one-bedroom apartment is estimated at about $600 a month. There's a surprising number of expats and you'll be fine without learning another language. But if you're looking for high-speed Internet or nightlife, this isn't the place for you.
4.  Languedoc, France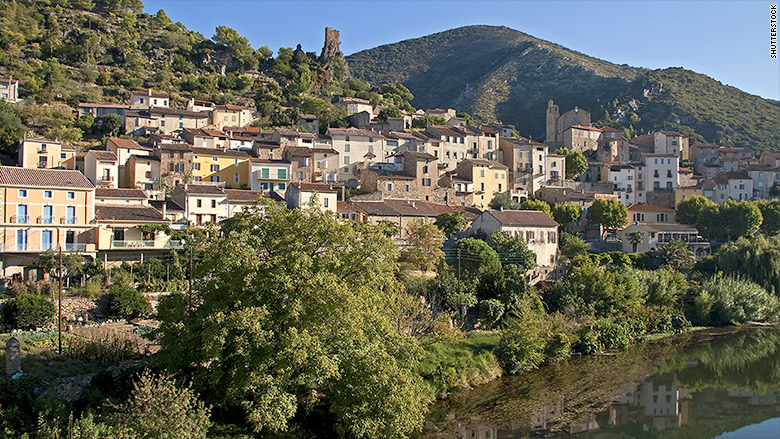 Your monthly budget

: $1,185
Not only is it affordable, you'll also be living the dream of retiring to the South of France. Thanks to the strong dollar, Languedoc and other European locations have moved up the list this year.
Foodies will love it here, where cuisine blends Arab and Catalan influences. There are historic sites and museums to visit, shows to see and restaurants to try. Both skiing and Mediterranean beaches aren't too far away. It's safe and health care is excellent.
There are a lot of British expats here to befriend, but the move will be a lot easier if you learn some French.
5.  Abruzzo, Italy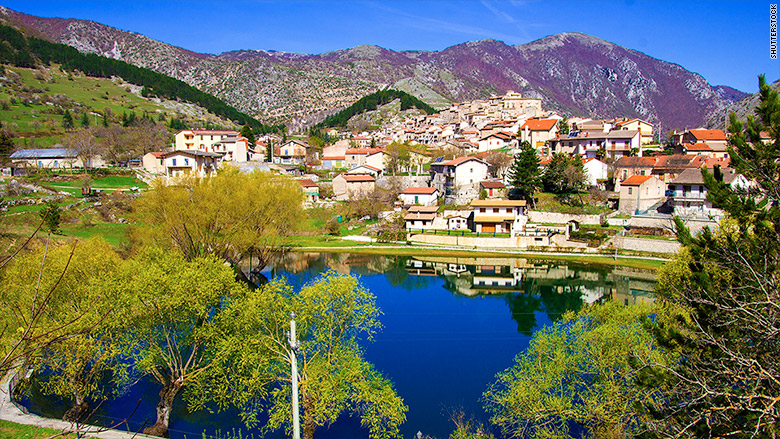 Your monthly budget

: $1,265
Food and culture are top-notch here. Expats say they enjoy outdoor yoga classes, classical concerts, festivals and antique markets. The region is home to three national parks offering hiking trails and lakes for swimming and boating. Real estate here can be up to 80% cheaper than Tuscany.
But it's not exactly like the metropolitan hubs of Florence or Rome. Most people don't speak English. Health care is also a drawback. You might need to travel for any major surgeries or serious conditions.
6.  Medellin, Colombia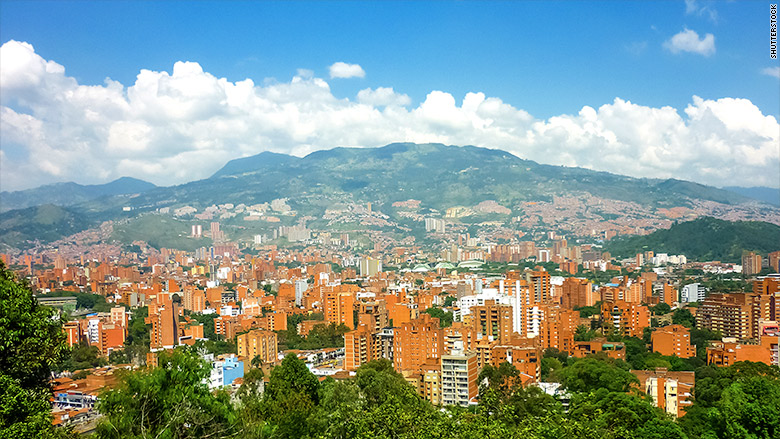 Your monthly budget
: $1,295
Some describe it as a European city in South America. Once known for drug trafficking, expats say things have changed and crime is no more a worry in Medellin than any other city of its size.
"Medellin is not so much Latin America as it is European, with its outdoor cafe culture," said Wendy Howarter, who moved there with her husband from Illinois last year.
"But it's at a reduced rate," she said. The couple's monthly budget was about $5,000 at home. Now they spend closer to $2,000.
It's home to five of the top 10 hospitals in South America. Internet is reliable and power outages are rare, usually lasting only a few minutes. But expats say you will need to use your Spanish here.
7.  Hua Hin, Thailand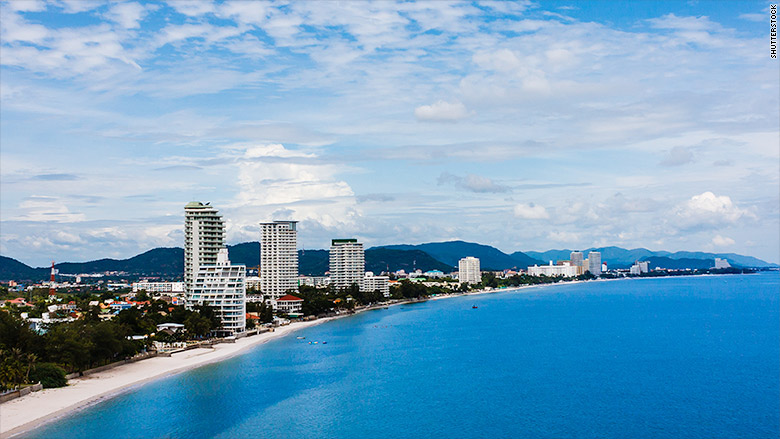 Your monthly budget

: $975
The main draw in this resort town is the beach. A vibrant expat community keeps busy playing golf, tennis and eating out.
Health care is great and the crime rate is low. Rent for a one-bedroom will run you just $400 a month, plus $60 for utilities. The palace in Hua Hin is where the king of Thailand spends most of the year.
About two hours away are seven different national parks. Many people speak English, but you'll have to pick up some Thai. Consider taking a class or hiring a tutor.